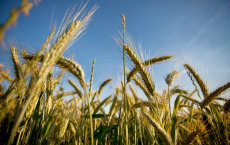 eStatements
Track all your business transactions and keep your desk organized with our paperless eStatements. Instead of getting a paper statement in the mail, we'll send you an email when your statement is ready to be viewed online. It's simple, fast, and FREE!
eStatements are faster and safer than printed statements, and you can access them online anytime. You can print them if you need to, or download to file away electronically and neatly. Sign up today!
Summary

Save trees and energy by saving paper
Faster and safer than printed statements
Protected by advanced encryption technology
Easy to read and print if needed
Review and print up to 18 months of statements online
Easily exported into Excel, Quicken, or Quickbooks.
Update your account settings anytime




To sign up, simply log into your existing online banking account, click on "View Statements", and agree to the Terms and Conditions. If you wish, you can enroll in eStatements only.