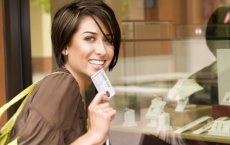 Debit Cards
Speed through checkout lanes and shop safely online by paying for your purchases with your F&M Mastercard® debit card. It is accepted for payment at millions of merchant locations worldwide, and is safer and more convenient than using cash or checks.
Besides, making purchases with your debit card also helps you earn awesome rewards for your Xtra Checking account! Swipe away conveniently and safely, and reap the rewards that your F&M debit card brings!
Summary

Make purchases and payments with the power of Mastercard®
Faster than checks and safer than cash
Accepted at millions of merchants worldwide
Use at any of our 20 no-surcharge ATM locations
Easily replaced if lost or stolen




To activate your card, please call 1-866-985-2273 or our Debit Card Department at 405-348-1500.