Local Banks VS Mega Banks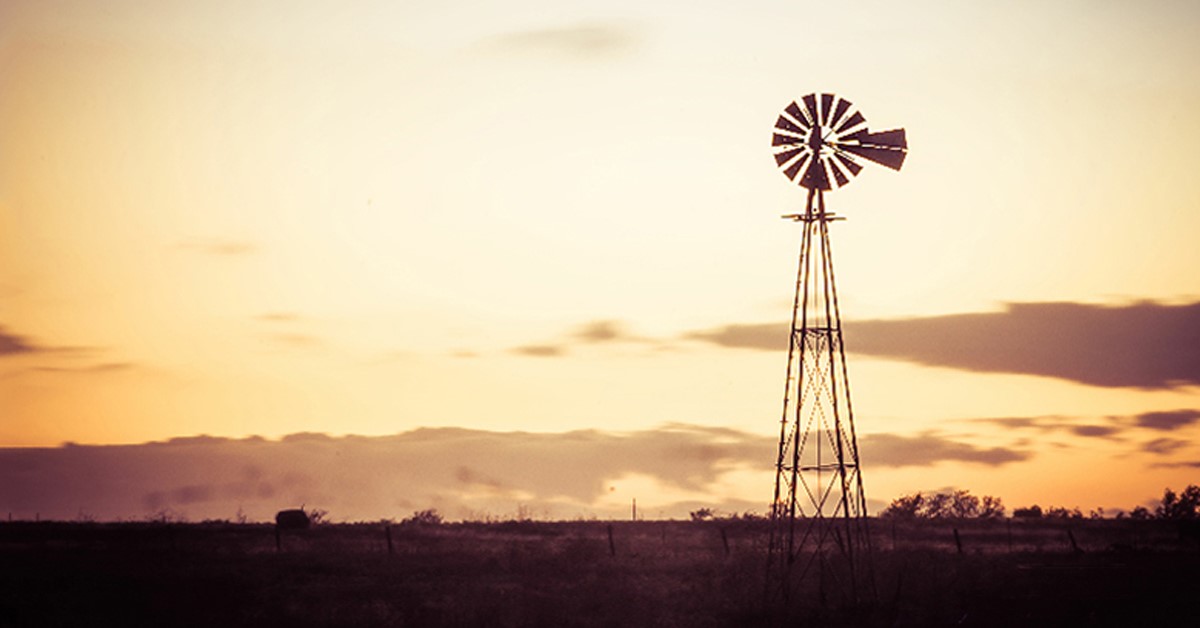 Are you deciding between a mega bank or a local bank in the Greater Oklahoma City Area? When it comes to choosing a financial institution, there are a variety of factors to consider. You want access to the types of deposit accounts and loans that best meet your current financial needs. And you want to feel comfortable with your bank. Are the tellers and bankers friendly? Do they know your name and you theirs? As the financial system has grown increasingly complex, many people feel overwhelmed by the choices, not to mention anxious about whether they're on the right track to meet long-term goals like retirement. That's why a banking relationship that feels comfortable enough to ask questions and seek advice can be invaluable.
Keep reading for everything you need to know about community banks in the Oklahoma City area!
The same, just better.
Local banks typically offer not only the same types of accounts, loans, and other services as their larger counterparts, but better. For example, F&M Bank offers two different types of rewards checking accounts, one that earns interest and one with cash back on debit card purchases. We also have a club checking account with additional benefits, including for customers age 55 and older. In addition to these rewards, our checking accounts have no monthly service fee and offer refunds on ATM withdrawal fees up to $20 monthly . We also offer a free savings account that can be linked to your rewards checking account. With tiered interest rates, you can earn a higher rate of return for a higher balance.
When it comes to getting a loan from your community bank, you can expect personalized, friendly service along with local expertise from lenders who live and work in the same communities, real estate markets, and business environments as you do. In addition to personal loans and auto loans, F&M Bank is proud to offer RV loans, boat loans, and powersports loans to help you enjoy Lake Thunderbird and the rest of the great outdoors in and around Oklahoma City.
There are plenty of mortgage lenders out there, but only your community bank knows your local real estate market as well as you do. Local mortgage lenders also have more flexibility to customize loan terms to meet your specific needs.

A natural partner for local businesses
Local banks are also known for their willingness to lend to small businesses in the community. When bigger lenders may not be willing to take a chance on your small business, community banks are the small business lender of choice. We offer SBA loans, agriculture loans, and other commercial loans. All our business loans are tailored to the needs of your company. Our local, relationship-based decision making makes the process easier and faster for you.

Cutting-edge technology
Local banks like F&M have the same modern technology as the big banks. In fact, community banks are often more nimble with new technology platforms. We strive to bring the latest financial tech and cybersecurity protection to our personal and business customers.
Community banks are also just as safe as a bigger bank. A member of the FDIC, all savings and checking accounts at F&M Bank are insured up to $250,000. We protect your accounts with the latest cybersecurity measures and offer educational resources on ID theft and fraud.

Personal Benefits when you bank local
Banking local comes with many perks in addition to the account and loan options you're looking for.
Lower Fees: Local banks often have lower fees on deposit accounts and loans or no fees at all, as you saw with some of our checking accounts above.
Higher Quality Service: Local banks are known for relationship banking. That means we get to know you, your family, and your business (if applicable). This allows us to make more personalized lending decisions with more discretion to individual circumstances.
Local Decision Making: Our lenders live and work in the same communities as you. We have a deep understanding of the community's financial needs and are more willing to fulfill them. We possess local expertise in local real estate markets and business environments. Local decision making also means your loan application gets processed faster.
Stability: This is one of the words that defines F&M Bank. Our family-owned bank goes back three generations. You don't need to worry about your bank getting bought when you bank with us.
Local Economies Benefit From Local Banking
We have strong roots in our foundation but are moving forward with innovation, with products like BonuSelect Checking and BonuSelect Saver, while striving to provide all the secure and convenient digital banking services you expect.
Because we belong to this wonderful community, our objective is to serve our customers to the best of our ability, and to be part of the growth and prosperity of our region. When you bank locally, profits stay local and are reinvested into your community through employee salaries, business loans, mortgages, and more. For example, we have about 117 employees in the Oklahoma City area.
Here's a few of F&M Bank's donations to Oklahoma City area charities and organizations:
Piedmont High School scoreboards, including baseball, softball, football, and basketball.
Piedmont student of the month t-shirt sponsor
Piedmont Elementary Boosterthon T-Shirts
Logan Co. FFA Livestock shows
School t-shirt sponsors
Private School donations
Piedmont Soccer Sponsorship
Guthrie High School football scoreboard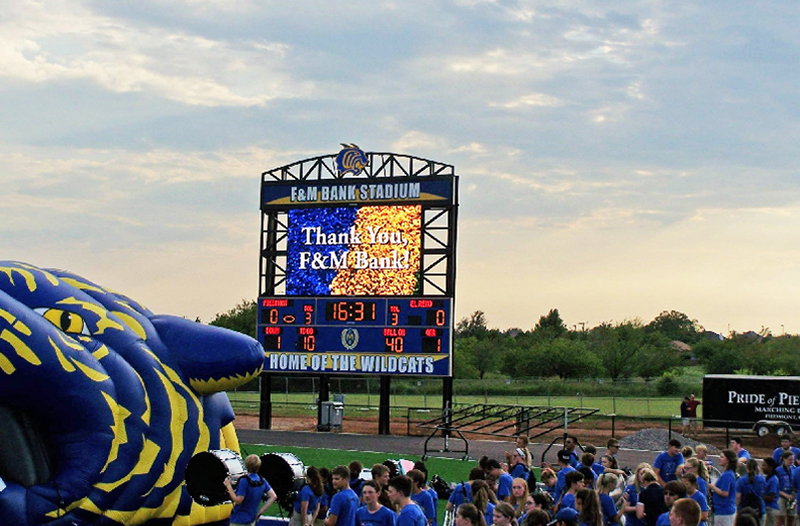 Switch to F&M Bank!
Convinced that a local bank in Edmond, Yukon, Guthrie, Piedmont, Crescent, Kingfisher, or Greater Oklahoma City is right for you? You can make the move to F&M Bank in three easy steps. Follow the directions in our switch kit or give us a call at 405-715-1100 to talk to a real person.