4 Bank Accounts to Open as a Young Adult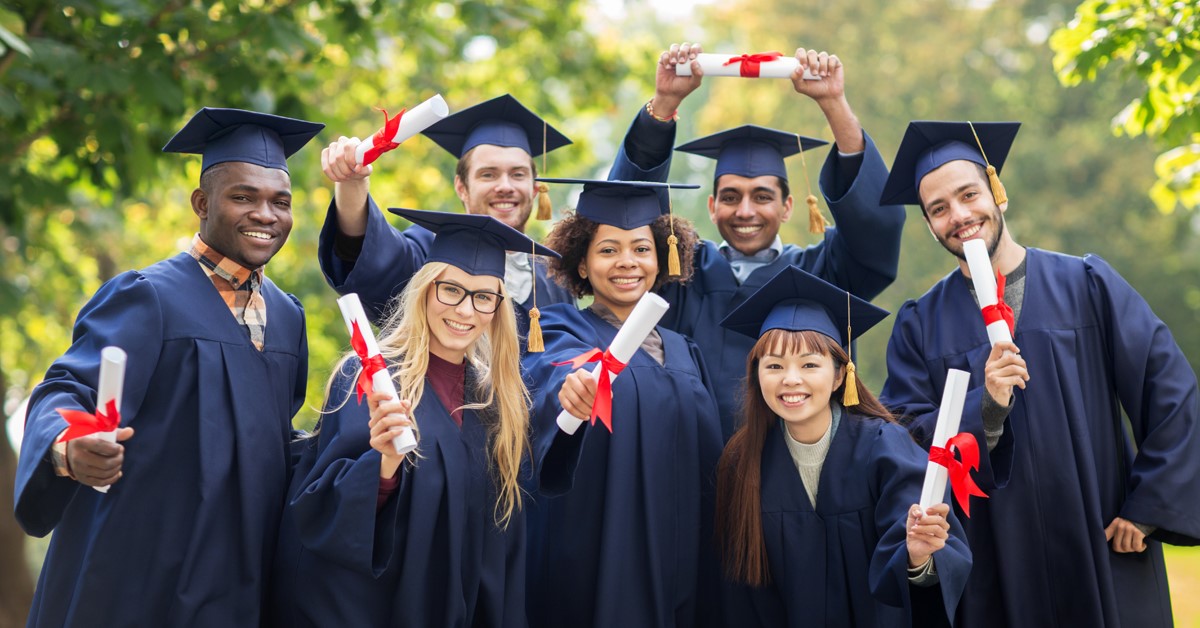 With so many financial account options available to you, it can be difficult knowing exactly where to begin. Especially if you're a recent high school graduate, you've likely never had control over your own money before.
At F&M Bank, we know how exciting this time in your life is, but that it also comes with a few challenges as you navigate these first few years of adulthood. Whether you're a Guthrie Blue Jay, Edmond Bulldog or from any of the schools in the Greater Oklahoma City area, we're here to help you set up the right accounts to get you started on the path to financial success.
Even if it's been a few years since you walked the halls with your classmates, it's never too late to get your money in order. Having your own bank accounts is a big step towards financial independence, no matter when you open them. You're able to keep your money separated from any funds you share with your parents and it's a place to store all of that hard-earned cash from your side hustle or first jobs.
Financial literacy for young adults doesn't happen overnight. But with the right information, you can learn how to take control of your money right now and make the best decisions for your situation. Let's take a look at 4 of the most important accounts that you should be considering after graduating from high school.
Checking Account

Before you think about opening any other types of accounts, a checking account should always be top of your list. Think of this as the place to keep your day-to-day money, the cash you need to pay your bills or other expenses.
This is especially important if you're leaving your family home and heading off to college–when it comes to financial goals for students, opening a checking account before you move to campus is a priority. Having a checking account of your own means that you won't need to rely on taking large amounts of cash to school (which isn't the safest choice) or only having access to money from your parents.
Checking accounts are always FDIC insured, so your money is always protected. You can access your funds at any point using your debit card, or even from a mobile banking app.
The F&M Bank app lets you schedule payments ahead of time so that you never miss a bill deadline, all while being able to see exactly how much is in your account and make or receive transfers and deposits directly from your smartphone. All of your statements are available online too, a more eco-friendly alternative to paper documents.
If you're ready to switch to a more efficient way of managing your daily cash flow, contact F&M Bank to open your checking account today.
Savings Account

Next on your list should be a savings account. Even if you have little to no income at this point in your life, it's still important to put away any money that you can for a rainy day. You'll likely see many financial planning tips telling you the same thing–slow and steady is the best way to grow your savings. As little as $25 a week can quickly add up to over $500 in less than 6 months.
Having an emergency fund is always a good plan. Aim for around 6 months of living expenses, particularly once you're working full time. You never know when you could lose your job or be faced with another emergency or unexpected expense.
Savings accounts are also good for pre-planned expenses too, like a new car or vacation. You could even be thinking about a long-term goal, like buying your own home. Starting to save for your down payment as soon as possible will mean better mortgage options once you're ready to buy.
A traditional savings account is ideal for money that you may need access to at short notice. But if you're looking at more long-term goals, a certificate of deposit account may be a better option.
CDs hold money for a fixed amount of time. The longer the term, the higher the interest rate, which means you'll get back a much higher amount than you initially deposited. You won't be able to access these funds until the CD matures, though, so think carefully about whether this is the right move for you.
IRA

Retirement may feel like a long time away, but it'll sneak up on you before you know it (just ask your parents!). Getting started on your retirement savings as young as possible means that you'll have even more funds to use once you're ready to call it quits on your day job.
Let's look at a quick example. If you opened a retirement account when you turned 18 and invested around $150 per bi-weekly paycheck, you'd likely have over $1 million by the time you reached 65.
While an IRA does come with some risk, opening an account early means that you have years ahead of you to weather any recessions that might impact your funds, and to benefit from compound interest.
This is where the interest you earn on your initial deposit is calculated based on both your own deposit and any interest already accrued. This continues to increase over time, so the earlier you start, the more you'll earn.
There are several different retirement accounts that you can open, but a Roth IRA or Traditional IRA are likely your best options at this point in your life. Talk to the team at F&M Bank to see which one is best for you. Trust us, your future self will thank you!
Credit Card

Once you turn 18, you'll have the ability to open a credit card account. These are a great way to build your credit score, which will be incredibly important if you ever need to take out a loan like a mortgage later in your life.
But credit cards are also easy to use recklessly. You need to remember that this isn't "free money" and it needs paying back. Ideally, at the end of every billing statement so that you're not accruing interest. If you're spending more than you can afford to pay back on your card, you can seriously hurt your credit score and find yourself in debt very quickly.
By keeping your balance low and paying your bill in full on time, you can make the most of the benefits that come with having a credit card.
With F&M Bank's Visa credit card, you can build a line of credit that grows as your income does, along with being able to make purchases when you need to without money being taken from your account straight away. You'll also get purchase protection that you don't always have with a debit card, with a simple claims process if you're concerned about a lost or stolen card.
Credit cards can be incredibly helpful as you move into your post-high school years, but please remember to think carefully about whether or not you can use one responsibly before you open an account.
Jumpstart Your Financial Future
Once you have your new accounts, it's time to start working on a budget. This is the best way to know exactly how much money you have coming in and going out each month. There are hundreds of apps out there that can help you plan your budget and see exactly where you're overspending and may need to cut back.
If you aren't sure about the right type of bank account for you, contact the team at F&M Bank. We'd be happy to guide you and answer any questions you might have about the different accounts we offer and what may be the right fit for your current lifestyle.