Is Now a Bad Time to Start a Business?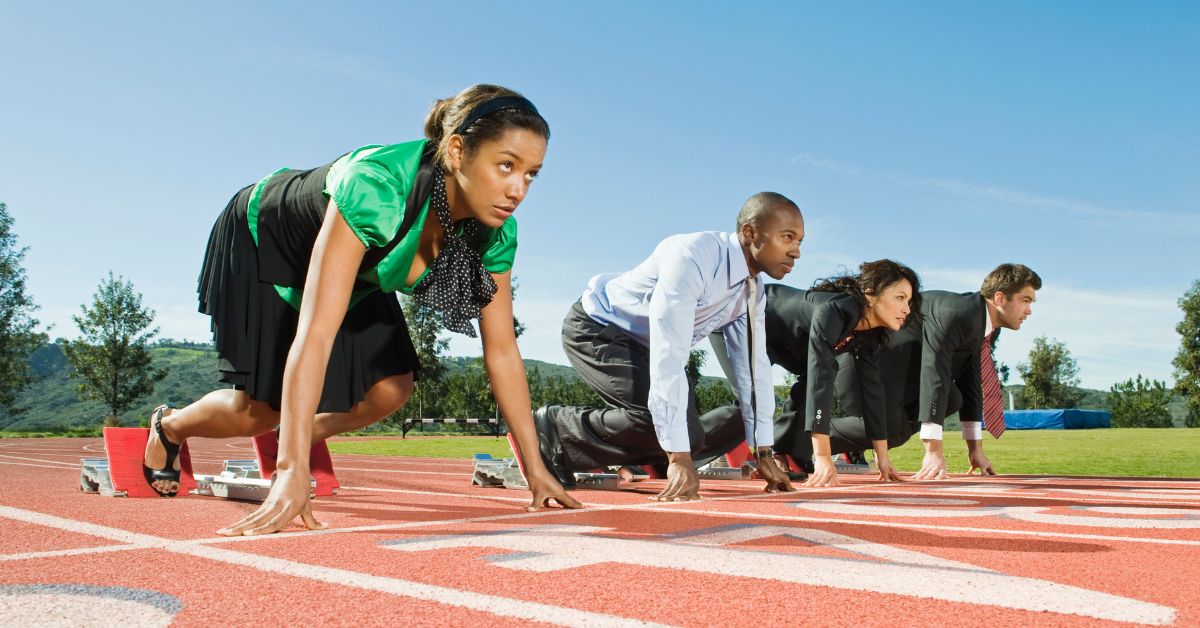 Starting a business is always a challenge, and there is no perfect economic environment that provides no risk and guaranteed success. If you've watched your favorite Oklahoma businesses face significant challenges in the last few years, from employee and supply chain shortages to reduced profit margins, you may wonder if it makes sense to invest in your own venture today.
It may seem counterintuitive to start a business right now, but there are in fact benefits to the current environment that might help you succeed in the long run. And many of the most successful enterprises in American history, from Airbnb and Uber to Amazon and eBay, were started in tough economic times, using those economic circumstances to their advantage. While we've all seen reports of high inflation and interest rates, many are unaware of the potential upsides of starting a small business today.
In this post we'll take a look at the positive aspects of our current economic climate, as well as how utilizing the local expertise of a trusted community bank can help you navigate the ins and outs of founding a small business—no matter what the global financial outlook may look like.

Internet technology has facilitated business startup.
The advent of the internet, and the subsequent advances we continue to experience, mean that entrepreneurs have a wealth of knowledge at their fingertips, easy access to vast consumer markets, and reduced overhead costs.
Easily access mass markets:
Through the far-reaching possibilities of the internet, it's easy to access regional, national, and international markets with as little as a laptop and an internet connection. Using social media, digital advertising, and email marketing campaigns, you can quickly reach your audience, no matter who they are, turning your side hustle or project into a viable stream of income.
Countless resources for entrepreneurs:
from blogs and YouTube to online courses and guides from local and national business organizations, there is no shortage of information available to not only help you start your business from a legal perspective, but also successfully establish and grow your operations.
Avoid the costs of brick-and-mortar spaces:
While many businesses do require significant overhead, starting an online storefront for your small business or side project means that you can begin selling products (to customers all over the world), without the cost of a designated physical retail space. There are many other ways to start a business from home, including service-oriented and entertainment businesses, which allow you to travel to meet your clients, using your web presence as a hub for both details of your services as well as contact details. And even larger businesses can reduce the physical footprint of their office spaces through the utilization of remote work.

2023 is looking up.
Despite rising costs associated with inflation in 2021 and 2022, some costs are coming down, and there are many financial benefits you can take advantage of in our current economic climate.
Cheaper office and retail space:
The diminishing reliance on office and retail space has one major benefit—commercial real estate has become increasingly affordable to rent. With the increase in popularity of remote work, office vacancies are high, and rent costs are down for commercial office space in places like Oklahoma City.
Fewer supply chain constraints:
Supply chain constraints, in part caused by pandemic disruptions, were one of the biggest challenges small businesses faced in the past few years— from not being able to purchase sufficient inventory to waiting months and paying egregious prices for the right equipment. In fact, most businesses reported significant negative effects from these pandemic-related issues in 2022. However, as Bloomberg writes, "in supply chain circles battered by more than two years of upheaval, the word 'normal' is creeping into the outlook for 2023."
Prices are stabilizing:
From costs of new and used equipment to fuel, prices across the board are coming down or stabilizing, meaning the days of runaway inflation may be over. As Forbes Advisor points out in their Inflation Outlook For 2023, "Investment bank Goldman Sachs expects a 'significant' decline in U.S. inflation next year due, in part, to an easing in supply chain constraints, coupled with a slowdown in rental prices and wage growth."
The U.S. dollar is strong:
While a strong dollar is bad for large U.S. companies who export goods, it can have major benefits for small businesses—especially those reliant on imported supplies and equipment. This is because the stronger the U.S. dollar is, the more buying power it has. In addition to the stabilization of inflation and supply chains, the lower real cost of imported goods due to the strong U.S. dollar can give your small business an edge in today's financial climate.
Building a partnership with a local business bank can help.
Small businesses face challenges in every economic climate, but it's possible for your business to succeed—even thrive—in turbulent economic times. Having the right financial partnership can help you navigate the current economic climate and set you up for success in the years to come. Working with a local business bank can help your small business remain agile, make smart spending decisions, and utilize the right tools to manage both your day-to-day finances and long-term business goals.
Because of their local expertise and ties to the community, small banks can be more willing to work with your startup business to provide lending services, as well as guidance and expertise, than larger, national banks. The Federal Reserve confirmed this tendency in their report, "Do Small Businesses Still Prefer Community Banks?", writing that "large banks are less likely than small banks to lend to or have strong relationships with small, young firms." Regardless of the economic climate, working with a small bank can help get your fledgling business off the ground.
Let F&M Bank Meet Your Small Business Needs
As a family-owned bank for three generations and counting, F&M Bank has deep roots in our community. We've helped see our small business partners through both prosperous and trying economic times, and because we live and work in the communities we serve, can provide valuable insights to local businesses. We've worked with numerous area small businesses from sole proprietors and partnerships to LLCs.
If you're a new business in the greater Oklahoma City region, we can help you get started. Whether you're looking to manage cash flow and establish credit with a business credit card, open a Business Bank Account, or need an Inventory and Working Capital or Equipment loan to get your business off the ground, we have the financial products and services you need to establish your operations and keep your business running smoothly and efficiently. Call or visit one of our branch locations in Edmond, Yukon, Guthrie, Piedmont, Crescent, or Kingfisher to see what we can do for you!