How to Start a Business in Oklahoma City: A Step-by-Step Guide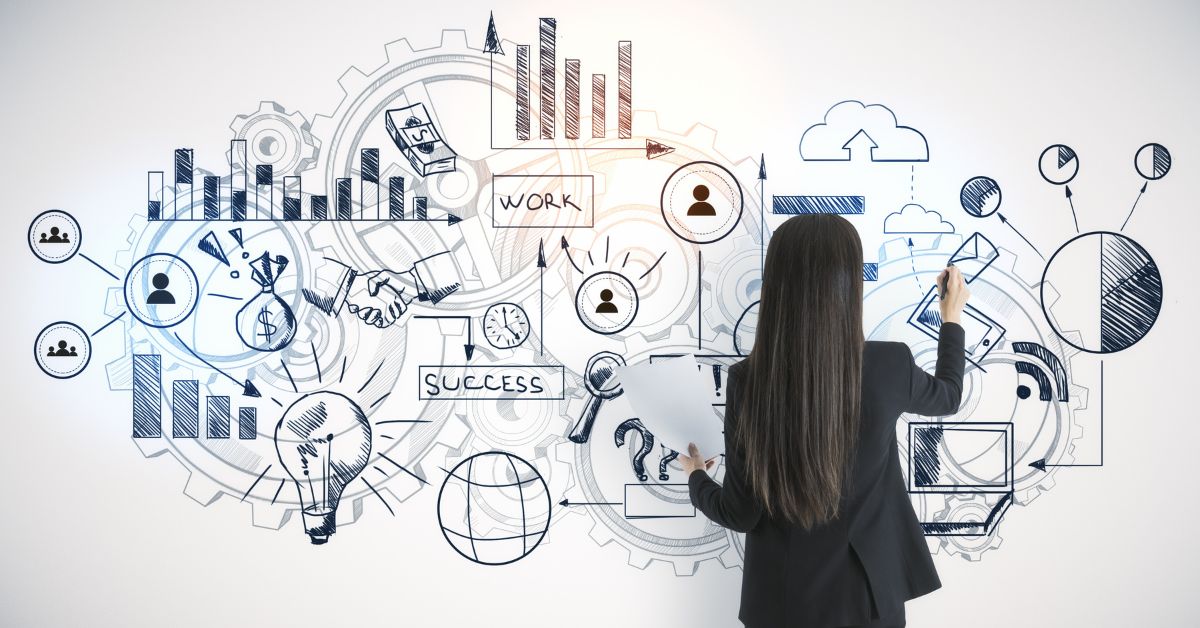 If you're thinking of starting a business in Oklahoma City and its surrounding regions, you're in good company. The entrepreneurial spirit is alive and well in Oklahoma—according to the U.S. Small Business Administration (SBA) there are 350,718 small businesses in Oklahoma accounting for 99.4% of all businesses in the state. And while many Oklahomans find success in launching their dream business, it's certainly not an easy or fool-proof process.
In fact, starting a business can be a daunting task. From developing a business plan to understanding the legalities of setting up a company, you may find yourself inundated with decisions and details. However, by taking a methodical, structured approach, you can not only eliminate many of the pitfalls small business founders often face, but you'll also help ensure you employ the most effective long-term strategies, to put your business on the path to continued success. Whether you're simply curious about how to monetize your hobby or hoping to establish a large commercial enterprise, this guide will provide you with the basic steps to starting your business in Oklahoma.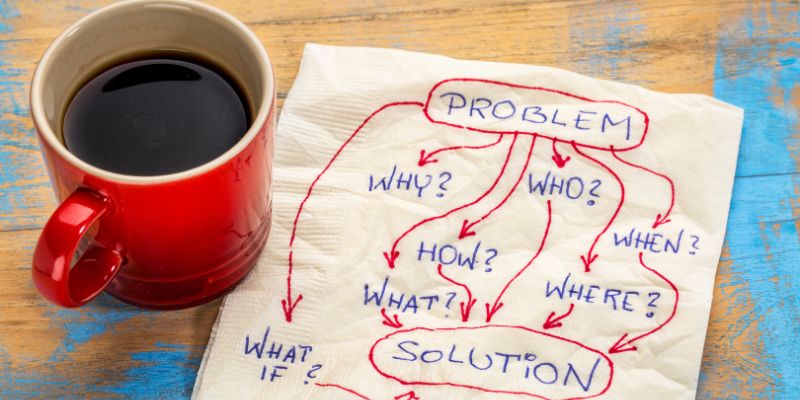 Brainstorm and Write a Business Plan
Business plans are designed to take into account crucial—but often overlooked—requirements for creating a successful business foundation. Not only can they help ensure you are considering many complex and interrelated components of establishing your business, but a solid, professional business plan is necessary to secure the financing or grant money needed to get your business off the ground.
As you take preliminary steps to develop your business plan, asking yourself some of the following key questions will help you gain a better understanding of your current business goals, uncover new ones, and realign your aspirations with the real-world steps you need to take to achieve them.
1 - Who is your audience?
Before you get started on anything else, you need to know who—specifically—your business will serve. This will shape every other ensuing consideration and allow you to focus your research and development in ways that will make your business plans more efficient and easier for investors and financiers to understand.
Note, while you should be as specific as you can in these early stages, that doesn't mean that your audience is set in stone. Your target may evolve or expand over time, and you may discover an altogether new niche market along the way. If you find yourself having a broad or generic target audience, however, you'll need to focus. Narrow down multiple key demographics into one, cohesive target. Cut the ones with the least promise to start—you can revisit them later once your business is off the ground.


2 - What need are you addressing?
Every successful business—even those that seem to cater to purely discretionary desires like entertainment or leisure—is based on an actual consumer need. Consider your idea, and what need or needs it addresses, and for whom.
Brainstorming is a good first step to understanding the usefulness of your business goals—but you'll also want to go further and spend some time researching your market. In their article, "Determine Your Business Idea's 'Market Need' With These Top Strategies," Forbes recommends "identifying solvable problems," and taking the time to reach out to potential customers, beyond simply Googling your ideas.
Being realistic is vital at this stage, because now is the time you can expand, modify, or pivot your plan—before you've invested too much time, energy, and resources. As part of this, be sure to conduct research on similar products or services—especially those in the Oklahoma City area—to see how they address their clients' needs. Then, consider the next question in response to your findings.


3 - What makes you different?
If you are opening your business in a bustling metropolitan region like Oklahoma City, chances are there are multiple businesses out there who are already serving the niche you are aiming for. Even if your service fulfills a common and well-demanded need for a smaller, local market, identifying what will make it stand out as the best choice for potential customers is key to tailoring your development and marketing plans.
Put yourself in your customers' shoes: what do they want that you can deliver, in ways that are better, easier, or more conclusive than your competition? Where do other, similar businesses come up short? What gaps can your business fill?
Here, it makes sense to do some field research. If your business offers services, use the services of your potential competition. If you plan to sell a product, purchase similar products and read their reviews online. Evaluate strengths and weaknesses and adjust your plans accordingly.


4 - How is your business going to make money?
This question may seem simple, but it actually contains many sub-questions that require equal attention, including:
How and where are you going to sell your product or service?


Consider online platforms (a designated website as well as marketplace platforms) and in-person markets (from storefronts and stands to wholesale distribution). What infrastructure will you need to make it happen? Does it make financial sense to start small and scale up?As part of this, you'll also want to begin thinking about how you will promote your business. With online advertising services from Google Ads and Facebook allowing anyone to reach both global and local marketplaces, marketing a business has never been easier in many ways. But you'll also need to consider real-world methods of reaching out to local clients, especially if your business is highly regional or has a target audience who may not spend a lot of time online. You may want to consult a marketing firm to help you discover different avenues that best reach your intended audience.
What equipment, services, or partners will you need to pay for?


This includes financial services, equipment, rent, utilities, employees, and marketing tools (like websites and ads—more on this below!). You may want to break this up into two categories: essential to launch and essential to grow.
What will your prices be?

Research is crucial here. Prices can be highly regional. As part of the process, determine what matters most to you: value or quality. Simply underselling competition isn't always a winning strategy—especially if your profit margins are too low to be sustainable. Let actual costs guide your decisions, keeping in mind that new businesses take time to start producing profits.
When do you expect to break even?

At this stage, this question may be mere guesswork. Speaking to a small business advisor, like a representative from the U.S. Small Business Administration's Oklahoma District Office, can help you get a general idea of when you should expect to have monthly profits—which will occur long before you've paid off your financing debt.
5 - Resources on How to Write a Business Plan
The questions above are essential to consider before you begin formalizing your plans. Once you are ready to write your actual business plan, take advantage of the many resources available to guide you, including:
Alternatively, you can register for counseling with the Oklahoma Small Business Development Center to work one-on-one with a small business counselor to help you develop your plan.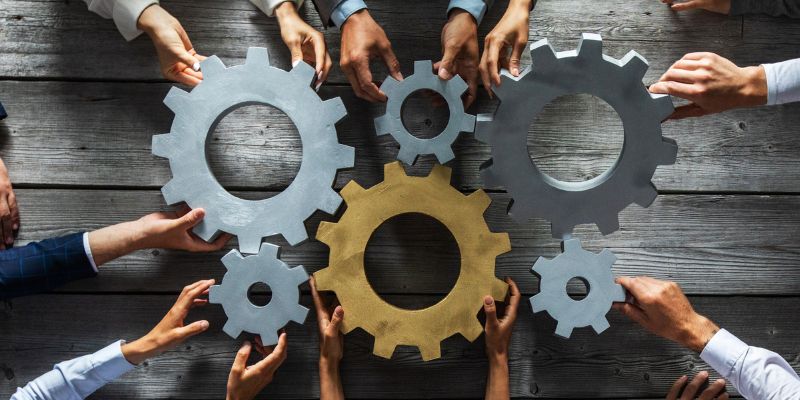 Register Your Business
Because business registration requires many specific decisions that can't be made before thorough research and planning, this stage will happen fairly far along in the business startup process. There are many general guides that cover how to register a business, including this one from the US SBA. Below, you'll find the main details you'll need to decide upon to make your business official—in the legal sense—in Oklahoma.
1 - Choose a Business Structure
Your business structure affects many of the ways your business will function. Review the common business structures below for a brief overview, then spend some time investigating the ones that make the most sense to help determine the right option for you.


Some common business structures include:
Sole proprietorship: Sole proprietorships can be a good choice for owners who want to test their business idea before forming a more formal business.
Partnership: This is a business with two or more owners. Partnerships a great for groups who want to test their business idea before forming a more formal business.
Limited liability company (LLC): LLCs protect you from personal liability in most instances, your personal assets — like your vehicle, house, and savings accounts — won't be at risk in case your LLC faces bankruptcy or lawsuits.
Corporation: Corporations offer the strongest protection to its owners from personal liability. Corporations can be a good choice for medium- or higher-risk businesses, those that need to raise money, and businesses that plan to "go public" or eventually be sold.
Cooperative: A cooperative is a business or organization owned by and operated for the benefit of those using its services.
2 - Choose a Business Name
If you already have a business name in mind, that's great! Do some research to make sure it's available for use, and consider testing it out with your target market (or even friends and family) for feedback. Linkedin offers these Tips to Ensure Your Company Name Isn't Already Taken, or check out Oklahoma state's Name Availability search tool.
If you're having trouble thinking of a name, you could try a name generator for ideas, reach out to your network for suggestions, or make a list of relevant company's names to see the general format or style successful businesses already utilize (just be careful not to copy or make your name choice too similar!).
Once you have a name picked out make sure you, you'll need to register it, and possibly take further steps to protect it:
Register your name with Oklahoma: an entity name protects you at a state level. You can register your Oklahoma business's entity name here: Entity Filings

Trademark your name if necessary: A trademark protects you at a federal level. This is important if you plan on doing business beyond the state.

Register your online presence: Secure your domain name, even if you aren't ready for a website yet. You may also want to consider claiming social media handles, too.

3 - Register with Government Agencies
Registering your business for tax purposes is the next step in getting legitimate, and you'll need to register on federal, state, and possibly local levels.
This is a big step, so don't rush it. If you register before you are ready to do business, you will still be accountable for completing your taxes—regardless of whether or not you have any income. The Small Business Association (SBA) website offers this guide to getting federal and state tax ID numbers.
When you register with the IRS, you will file for a Employer Identification Number (EIN) also known as a Federal Tax ID Number. Not all businesses require them—check out the IRS's Guide, "Do You Need an EIN?" to see if yours does.
You'll also need to register with the Oklahoma Tax Commission to fulfill a variety of state tax requirements from sales tax to withholding. You can get started here: Oklahoma Tax Commission.
Lastly, depending on your municipality, you may also encounter additional taxes. For instance, in Oklahoma City, you'll be required to collect an additional sales tax, currently 4.125%. However, if your business's zip code overlaps another city, like Edmond, you may need to use a different rate for sales tax.
Since failure to pay your taxes can lead to huge financial and legal troubles, it's important that you take the time to get it right before you start doing business. Speaking to an accountant can help ensure you are meeting all your legal requirements.


4 - Obtain Necessary Licenses and Permits
In Oklahoma, there is no general?license?required to start or own a business. However, for specific types of businesses special registrations may be required before opening or operating, and counties, towns and cities may have local license requirements. Here are just a few specific requirements for areas F&M Bank serves:
Check with your local town hall to see if your business will require a special license or permit.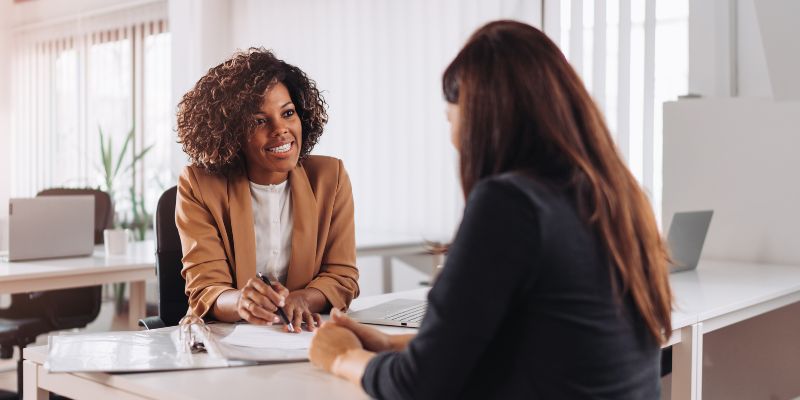 Sort Out Your Banking
When you are just starting out, you may ask, "Do I need a small business bank account, or can I just use my own credit card or checking account?" No matter how small your business is, however, keeping your business finances separate from your personal finances is crucial. Not only does a business bank account make you look more professional, but it can help protect your personal assets from liability and makes things easier at tax time.
F&M Bank has a variety of business accounts and services to fit your business needs at every size and stage of progress.
Free Business Checking: For small business owners looking for an affordable, convenient checking account. With Free Business Checking, you receive 100 free transactions each month and no minimum balance.

Commercial Checking: For businesses with a significant number of transactions each month. With our Commercial Checking account, you'll receive unlimited monthly transactions with low per-item fees and an earnings credit to apply to your account.

Credit Cards: A small, flexible line of credit can be a huge asset for small businesses just starting out with limited cash flow.

Payment Processing: Offer your customers the convenience of paying with the method of their choice, whether that's cash, a credit or debit card, or gift cards. We can set you up with the best point of sale system for your business, including industry-specific options for restaurants, hair salons, and more. Funds from your card transactions are deposited quickly in your business checking account.

Business Loans: Ready to purchase a new piece of equipment? Looking to expand your operation to a new location? F&M Bank has a team of experts that can help you take the next step with a small business and agricultural financing.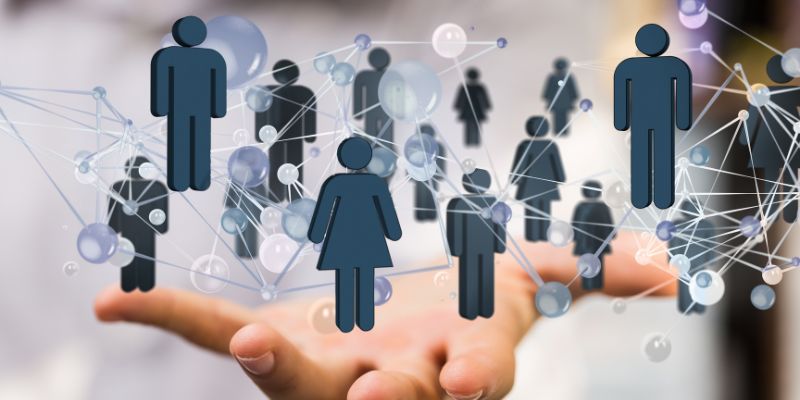 Leverage Local Resources
From successful business owners who seek to give back to the local small business community to government agencies designed to help small businesses succeed, there are numerous small business resources in Oklahoma City who are ready to help you with advice and entrepreneurial mentorship. Use the resources and organizations below to get advice and mentorship from people who have been in your position.
In addition to these resources, remember that your small business banking team at your local bank can also be exceptionally useful to navigate the early stages of founding a small business.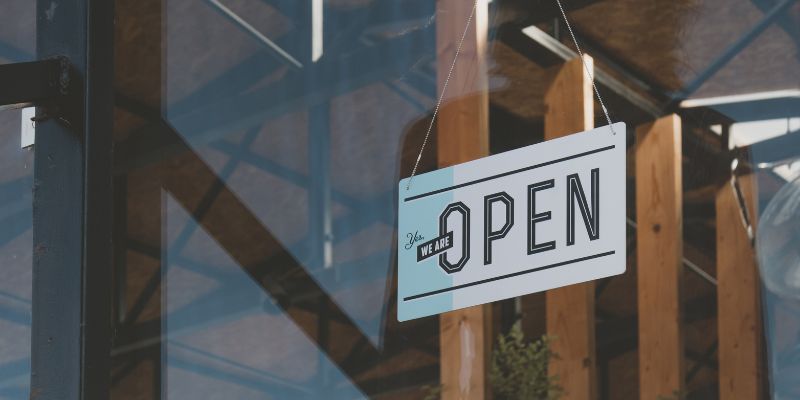 Get to Work
Starting your business is an exciting and eventful time. It can also be intimidating and overwhelming. F&M Bank has been in business for three generations, and during this time we have assisted countless entrepreneurs just like you get started. We're here to provide you with the right guidance and financial solutions to help you create a solid foundation for your small business.
We think of our small business clients as financial partners, and strive to help you find success in your entrepreneurial goals. Reach out to one of our business experts by email or call or visit one of our local branches in Oklahoma City, Edmond, Guthrie, Piedmont, Crescent, or Kingfisher to get started. We look forward to working with you!