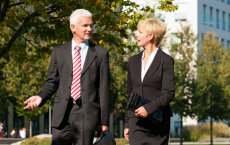 Certificates of Deposit (CDs)
These high yielding, FDIC-insured savings options give your business a safety net, providing security and higher returns on your investment than a regular savings account.
Our friendly local experts can lock in a competitive fixed rate and help you pick the term option that fits your savings goals. Come by today and find out more!
Summary

Higher returns than savings accounts
Guaranteed rates for guaranteed returns
Terms from 7 days to 60 months
Interest compounded daily
CDs automatically renew at maturity
Early withdrawal penalties apply
$1000 minimum deposit to open