Staycation Ideas in Oklahoma City: Fun for the Whole Family at a Fraction of the Cost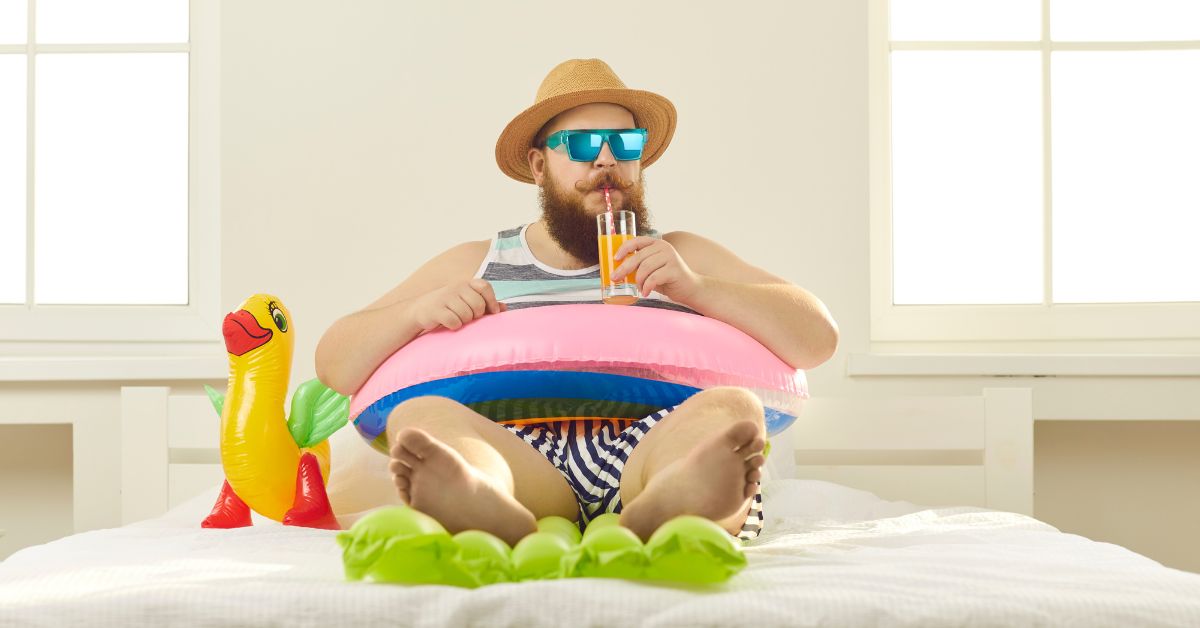 Making plans for the summer? This year, save money on summer fun with a staycation in Oklahoma City. Travel costs have skyrocketed over the last three years with airfare prices up nearly 43 percent and some hotel room prices up as much as 200 percent. Instead of trekking across the country this summer, plan some adventures in and around Oklahoma City. No airfare or hotel stays are required for a staycation, simply take a break from your normal routine and enjoy playing tourist in your local area.
No matter how long you have lived in Oklahoma, there is a good chance that Oklahoma City offers activities and attractions that you never explored. F&M Bank's Oklahoma City Staycation Guide will show you family-friendly ideas and reveal hidden gems for your family to explore this summer. You don't need to hop on an airplane to create magical family memories. Take an affordable Oklahoma City staycation this year and save the added expenses that come with summer vacation travel.

Touring the Major Attractions
If you live in the Greater Oklahoma City area, you are well aware of the large attractions around town. From the zoo to the Paycom Center, your Oklahoma City staycation itinerary can have you revisiting an old favorite or experiencing something new in your hometown. Here are the major attractions to add to your Oklahoma City staycation this year.
Did you know that your local zoo offers much more than animal exhibits? From camel rides to behind the scenes tours, you can spend time with unique animals from all over the world. For less than $10, you can make new memories by feeding a rhinoceros, flamingo, or stingray this summer. Experience the Oklahoma City Zoo in a new way during your budget-friendly Oklahoma City staycation.
The SMO offers something unique for staycationers of all ages. Catch a planetarium show or explosive live science show, play in CurioCity, or walk the gardens at this diverse attraction. The museum also offers fun theme nights for adults in their SMO21 event series. Whatever your interests, you will spend a fun day exploring the Science Museum Oklahoma.
Nestled in the heart of downtown Oklahoma City, Myriad Botanical Gardens carves out 15 acres of natural area with ornamental gardens, a playground, dog park, and water features. The outdoor gardens are free to visit and offer full moon bike rides, free yoga, Tai Chi, and Zumba classes, and other events throughout the year. Kids can cool off in the summer months at the garden's Thunder Fountain and Plaza Water Fountain splash pad areas. A short walk from other downtown staycation attractions, Myriad Botanical Gardens is a great way to save money with an Oklahoma City staycation.
Come and root on you OKC Dodgers this summer! This LA Dodgers Triple-A Affiliate team plays throughout the summer at the Chickasaw Bricktown Ballpark. If you are looking for things to do on your staycation in Oklahoma City, nothing says summer like a trip to the ballpark.
Taking a budget-friendly Oklahoma City staycation does not mean you have to spend every night at home. With campsites at $8 per night, a camping trip to Lake Draper can offer your family a chance to reconnect while fishing, kayaking, and making s'mores over a campfire.

Discover OKC's Hidden Gems
This summer is the perfect time to visit some of the lesser known attractions in Oklahoma City. With many of these attractions scheduling special events and classes throughout the summer, plan your visit during times that offer a memorable experience for your family's Oklahoma City staycation.
Your OKCMOA offers beautiful art exhibits and much more. Not just for adults, the museum encourages families to visit by providing free admission to everyone under the age of 18. OKCMOA offers interactive experiences and art-making activities to engage children and create a dynamic museum environment. Drop-In Art classes are available on the third Saturday of each month this summer.
The Oklahoma City National Memorial and Museum has been called a "must visit" for Oklahoma City residents and visitors. The Outdoor Symbolic Memorial is open to visitors 24 hours a day, year round and includes the Field of Empty Chairs, Reflecting Pool, and Rescuers' Orchard. The Memorial Museum shares the story of the 1995 bombing through an interactive learning experience.
Twenty art galleries fill a two block area, sharing space with restaurants and boutiques in the Paseo Arts District. Take the afternoon to grab lunch, stroll through the galleries, and perhaps pick up a treasure from a local shop. The Paseo bustles once a month for the First Friday Gallery Walk. This free monthly event offers a unique opportunity to view gallery work with live music and special activities lining the sidewalks.
Fun on the water is easily achieved on the Oklahoma River near the intersection of I35 and I40. The Boathouse District offers families the opportunity to kayak or stand up paddle board, take a bike on the pump track, fly down high speed slides and zip lines, or ride the whitewater rapids. You can find tons of Oklahoma City staycation activities at the Boathouse District and Riversport Adventure Park.
Examine all types of animal skeletons at this unique museum in Oklahoma City. You can learn a lot about how animals move and evolve by studying their skeletons. Special events like a yoga class beneath a 40 foot humpback whale skeleton and a "skullarium" making class can add unique memories to your family's Oklahoma City staycation.
America's premier institution of Western history, art and culture, this famous OKC museum collects, preserves, and exhibits an internationally renowned collection of Western art and artifacts. Even if you have visited the National Cowboy and Western Heritage Museum before, temporary and traveling exhibitions lead to new experiences throughout the year.

Discover More Oklahoma City Staycation Ideas
Living in the greater Oklahoma City area, you likely have no reason to visit tourism websites and online travel guides. However, if you decide to plan a staycation in Oklahoma City this summer, it may be fun to view the city from a tourist's perspective and find new attractions to explore. Three Oklahoma City tourism websites that can help you plan a budget-friendly Oklahoma City staycation include:
Whether you are from Edmond, Yukon, Guthrie, Piedmont, Crescent, or Kingfisher, stop by your local F&M office for tips to help plan your staycation. F&M Bank has served the OKC area for generations, and our knowledgeable associates can recommend ways to get the most out of your staycation this year.

Save this Summer with a Staycation
For families on a budget, an Oklahoma City staycation is the perfect pick for summer. With a little planning, you can find great deals on local attractions and maximize discounts by purchasing tickets online, bundling attractions, and taking advantage of student, military, and senior pricing.
It is never too early to start saving for your summer plans. A high yield savings account from F&M Bank can help fund your summer staycation budget. If you have questions about creating a budget, opening a savings account, or planning your OKC staycation, F&M Bank is here to help. Contact us today and start planning a great summer staycation for your family.