Car Buying Hacks: Insider Strategies for Saving Money on Your Next Car Purchase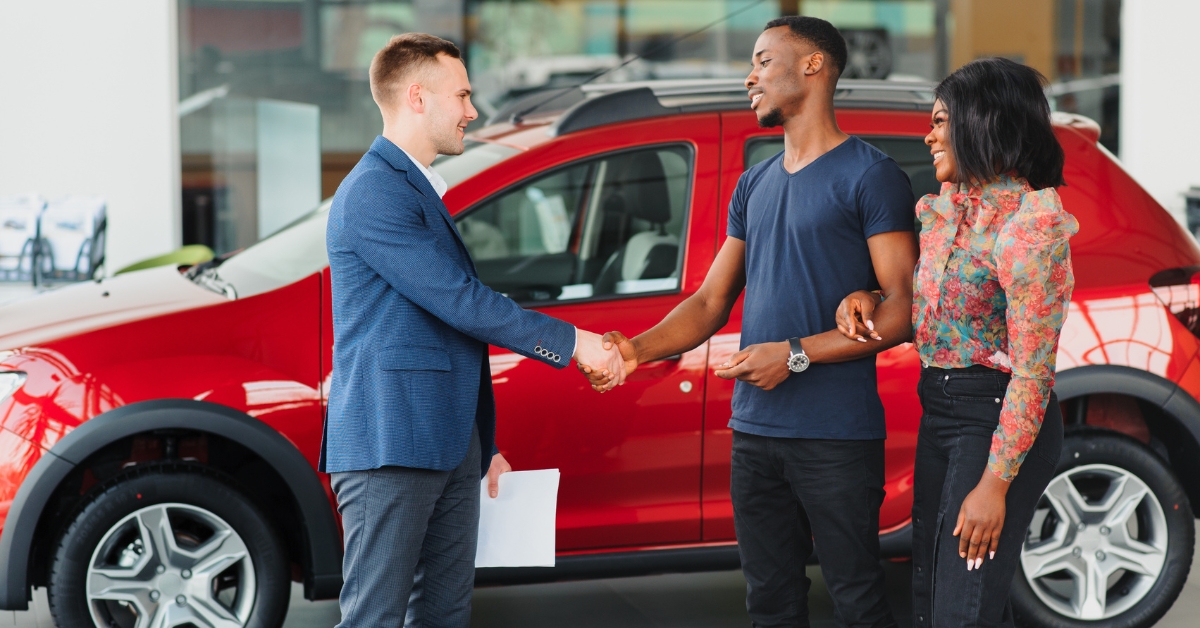 The average cost of a new car is $48,808, according to the latest data from Kelley Blue Book. Meanwhile, the average used price is $26,510. While prices have been cooling lately, it can still be challenging to find a car you can afford. In this article, we'll share car buying strategies for saving money so you can find a vehicle that meets your needs–without breaking the bank.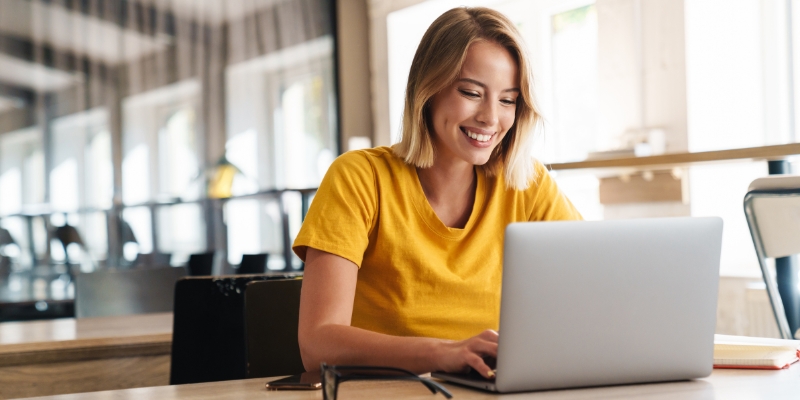 Unlocking the Power of Research and Smart Car Shopping
Even if you already have a certain car in mind, it's worth spending some time researching different makes and models of cars before making a purchase. With thousands of choices available, you may be able to find a more affordable option that still meets your needs for a vehicle. To narrow your search, ask the following questions:
What size and type of vehicle do you want and need?
For example, minivan or 3-row SUV? Sedan or hatchback? Small or large SUV? And so on… Getting clear on how much space you need, and what kind of package you'd like that space to come in, is a good first step.
Then you can think about the interior features you'd like to have (heated seats, blind-spot warning system, smartphone integration, etc.). Which are must-haves vs. nice-to-haves?
Once you have some guidelines in place for finding your next car, use online resources such as Kelley Blue Book and Edmunds to compare models, prices and features. YouTube can also be a great source of reviews and detailed videos about vehicles features and test drives. Check out these two channels: Doug Demuro and Motor Trend.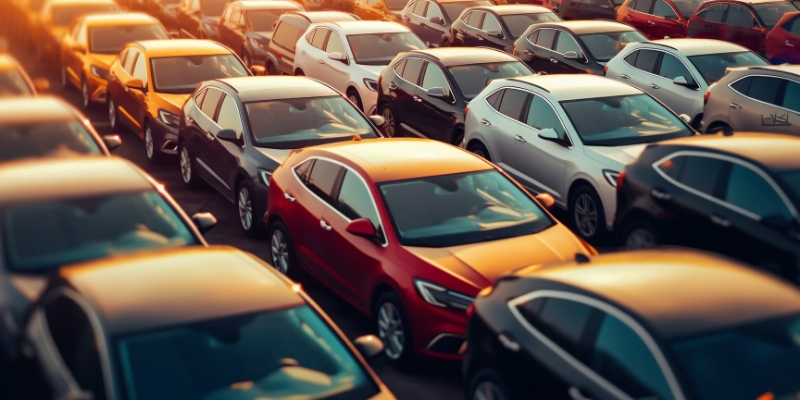 Budgeting Wisely: Understanding How Much Vehicle You Can Truly Afford
When it comes to buying a new or used car, you should aim to spend less than 10% of your monthly take-home pay on a car payment and less than 15% to 20% on car expenses overall.
The more you can put down when you buy a car, the less you'll need to borrow (and the lower your monthly payment will be). The average down payment on a vehicle typically runs between 10% and 20% of the purchase price.
Factor in additional costs such as:
Get an insurance quote on the make and model you're interested in before you buy.
Maintenance and fuel costs will vary depending on the age and type of vehicle you purchase.
Check your credit score and get pre-approved for a car loan. Getting pre-approved before you go to the dealership will give you more purchasing power and flexibility.
Use our Car Payment calculator to see what your monthly loan payment would be.
Finally, zoom out to consider the total cost of owning of a car, including ongoing expenses such as insurance, maintenance, and repairs. Once you've determined how much you can afford to spend on your car purchase, it's time to research car prices. Use online vehicle classifieds pages, whether for private sellers, dealerships, or a combination of both, to get a sense of which makes and models fall into your price range. Generally, you will have several options for makes and models within your category (minivans, for example) and price range. This research will help you figure out where you might have to compromise, such as on interior features or buying certified pre-owned instead of new.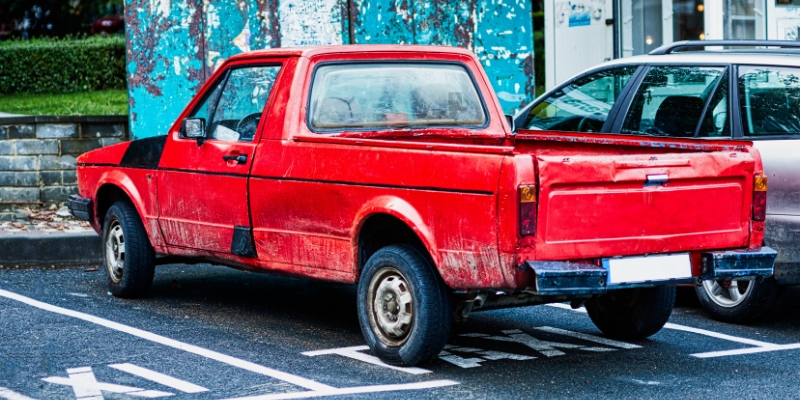 How to Get the Most When Trading In Your Current Vehicle
Do you have a current vehicle to trade in for your next car? Get the best possible deal for yourself by researching the value of your current car first. This can help you negotiate a trade-in deal. For example, online car sales websites like Carvana will give you an immediate trade-in offer on your current car. Kelley Blue Book can estimate the current value of your vehicle. Use this information to negotiate at the dealership when trading in one car for a new one.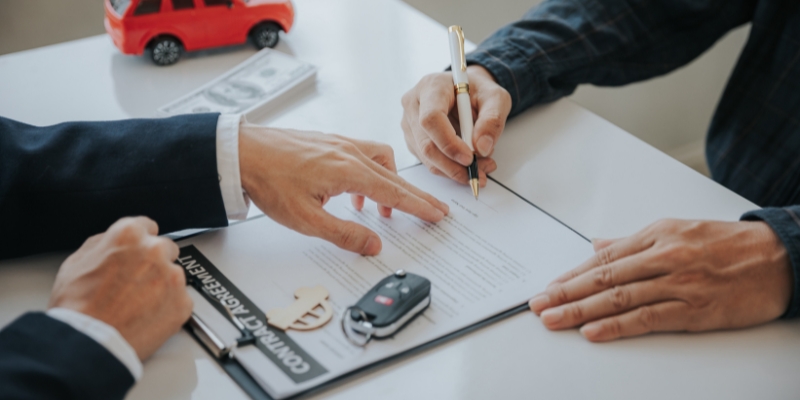 Before You Sign On The Dotted Line
If buying new, look out for a dealer markup on high-demand models. Depending on your budget, you may want to choose a different car altogether.
If buying used, research the history of the used car you're interested in to ensure you're getting a good deal. If you buy from a dealer, they should let you review the Carfax report before making a final decision.
When buying any used vehicle, it's always recommended that you have it inspected by an independent mechanic. Someone who has no connection to the private seller or the dealership. If they refuse, walk away.
How to negotiate the price of a car
The Internet has made car prices much more transparent. To compete, dealers usually offer competitive prices online. However, there still may be some wiggle room with the price of your new or used vehicle. Websites like Car Edge have free resources and classes to help you negotiate the best deal possible. If you want to avoid negotiating altogether, some dealerships like Carmax have a "No haggle" policy. The price you see is the price you pay.
Always be ready to walk away
No deal is so good that you can't just walk away. Don't get stuck in a vehicle you don't want, or pay more than you can afford, just because you didn't walk away.
The same thing goes for add-ons that dealers try to sell you during the financing process. Decide in advance which warranties, insurance policies, and service agreements you do or don't want to pay for. Preparing in advance will help you stay calm under pressure.
Get pre-approved for an auto loan from F&M Bank!
You already love our friendly service for your other banking needs, so why not get your auto loan from your local bank as well? When it comes to the auto loan application process, we offer personalized service from lenders you can trust. Enjoy competitive interest rates on new and used car loans and choose the term length that suits your needs. Apply online or contact us today to get pre-approved! F&M Bank is proud to serve your auto lending needs in Greater Oklahoma City, Edmond, Yukon, Guthrie, Piedmont, Crescent, and Kingfisher, OK.